Much has been made of Antonio Conte reinvigorating Harry Kane at Tottenham Hotspur, but this is only the latest striker to find a new lease of life under the Italian tactician after Romelu Lukaku, Carlos Tevez, Diego Costa and more. Spurs are top of the Premier League table and Conte has earned a great deal of praise for turning England international Kane from disgruntled want-away star to focal point of their attack.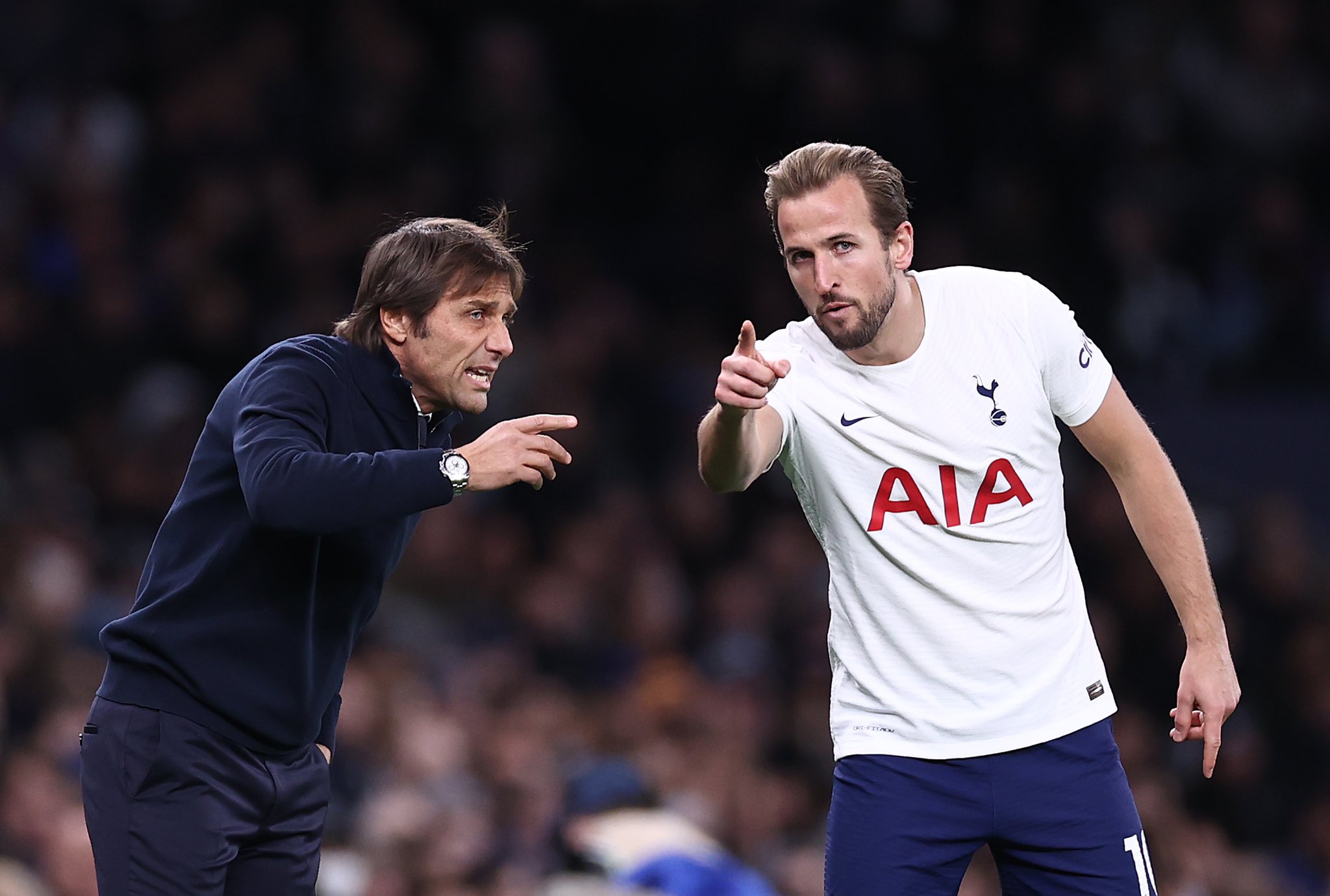 The former Juventus, Inter and Chelsea boss has form when it comes to getting the best out of centre-forwards who had seemingly lost their way before his man-management skills got involved. It's not just a matter of mood and performance, but the statistics absolute confirm the importance of Conte's approach when it comes to strikers. Lukaku is probably the most famous example, transformed from Premier League flop at Manchester United to unstoppable Scudetto winner with Inter.
In fact, during his two seasons working with Conte at San Siro, Lukaku had an average of a goal every 122 minutes of football in all competition. That is still superior to Kane's current tally of a goal on average every 157 minutes at Spurs. Another who comes close to Lukaku's form under Conte was Diego Costa at Chelsea in the 2016-17 season, scoring every 159 minutes.
Lautaro Martinez isn't too far off at Inter, averaging a goal every 171 minutes of football over his two seasons under Conte. Even Alessandro Matri had the most prolific period of his career under Conte at Juventus in 2011-12 and 2013-14, finding the net every 176 minutes.
Most prolific strikers under Antonio Conte
Romelu Lukaku (Inter 2019-20, 20-21)
Games: 95
Goals: 64
Minutes Per Goal: 122
Harry Kane (Tottenham, from Nov 2021 till now)
Games: 39
Goals: 22
MPG: 157
Diego Costa (Chelsea 2016-17)
Games: 42
Goals: 22
MPG: 159
Lautaro Martinez (Inter 2019-20, 20-21)
Games: 97
Goal: 40
MPG: 171
Fernando Llorente (Juventus 13-14)
Games: 45
Goals: 18
MPG: 172
Alessandro Matri (Juve 2011-12, 13-14)
Games: 57
Goals: 19
Minute-per-goal: 176
Carlos Tevez (Juventus 2013-14)
Games: 48
Goals: 21
MPG: 177
Eden Hazard (Chelsea 2016-17, 17-18)
Games: 94
Goals: 34
MPG: 211