After Carlos Tevez pulled a Lionel Messi by suddenly declaring a possible retirement, his rep Kia Joorabchian has come out to say that the former Argentina international would not retire.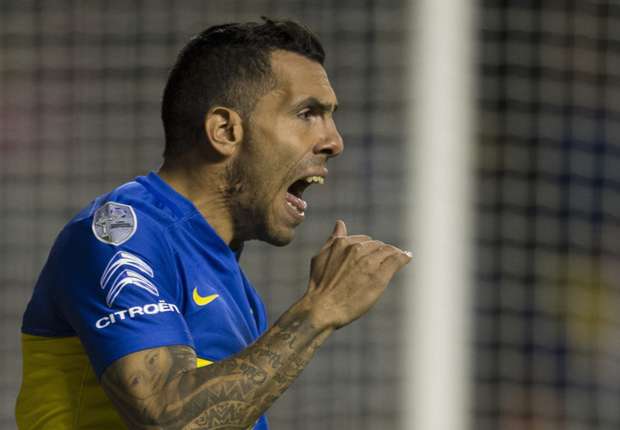 The Argentine forward claimed he may hang his boots at the end of the year after he was handed a three match ban.
Joorabchian, who convinced Tevez to move to England, said the comments of the talented striker should be taken with a pinch of salt. Tevez started his career with Boca Juniors before the 2000s. He moved to Corinthians in Brazil before Joorabchian convinced him to join West Ham United in England in 2006. He was with the Hammers for a year before he switched to play for the Red Devils under Sir Alex Ferguson. Tevez played for Man City in 2009 before moving to Juventus in 2013.
After years in Europe, Tevez decided to return to his boyhood club, Boca Juniors. After an initial first year, Tevez seems frustrated with the pressures placed on him. He blamed the media heavily for his thre match suspension for dissent.
"Carlos… obviously I have a very big relationship with him, he is like my son. I love him to bits, but Carlos is Carlos. Carlos Tevez wouldn't be Carlos Tevez if he didn't act erratic sometimes. At times, he is erratic, at times he makes comments based on how he feels and at times he is like that. At the moment, if he feels it is time to retire, he says 'I am tired of football and it is time to retire,'" Joorabchian said.
"Two days later, he could be ready to go back and fight for the Champions League, that's Carlos. He has plenty to offer the game still," Joorabchian added. On if Tevez could return to Europe, Joorabchian refused to comment.