Carlos Tevez was the highest-paid player in world football for a short period of time and he certainly enjoyed himself. The former Argentina international left boyhood side Boca Juniors to join Shanghai Shenhua in 2016, pocketing a whopping £615,000-per-week. It was the era of players flocking to the Far East for a massive pay day and Tevez was one of the biggest benefactors.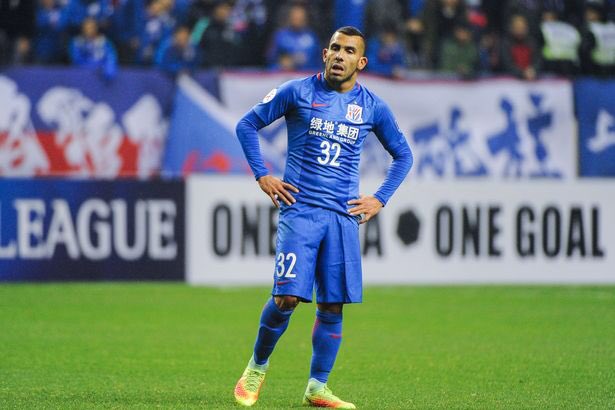 Aged 32 when he made the move, the ex-Manchester United and Manchester City striker seemed to be in the twilight of his career. He managed just four goals in 20 appearances but the biggest chunk of this story lies off the pitch. The Daily Mail delved into Tevez's time in China when Gareth Bale was linked with a move in 2019 and it was eventful to say the least.
For starters, Tevez was homesick as soon as his plane touched down in the country. Great start, Carlos.
He told reporters that when he landed in China, he realised that he wanted to go back to Boca (Juniors). He mentioned that he was on vacation for seven months. Tevez took issue with Chinese cuisine and would refuse to eat it, meaning he had his own eating arrangements away from the rest of the team.
As a result, he'd end up overweight which angered manager Wu Jingui. Jingui publicly called the Champions League winner out and said he'd refuse to pick him until he shed some timber. It's a stark contrast to the player Wayne Rooney regularly calls his favourite teammate. During that time away, Tevez managed to insult Chinese football on a grand scale.
Keep in mind throughout all this, Tevez was on £615,000-per-week and scored four times. To cap it all off, he was pictured at Disneyland while out 'injured'. He'd return to Boca in January 2018 for a third stint and spend three years there. It clearly wasn't a case of Tevez being past it, as he picked up Primera Division titles in 2018 and 2020.