Carlos Tevez came up with an emotional tribute to Argentine legend Diego Maradona, who sadly passed away recently following a heart attack at age of 60. The striker displayed an old jersey of Boca Juniors featuring the number 10. His display came after scoring in the Copa Libertadores match against Internacional. Boca Juniors ended up winning the match thanks to the clinical strike from Tevez. The 36-year-old scored just after the hour mark and he also kissed the armband which contained the birth year of the Argentine legend. Maradona is regarded as one of the greatest players of all time and he began his career with Boca Juniors – just like Tevez.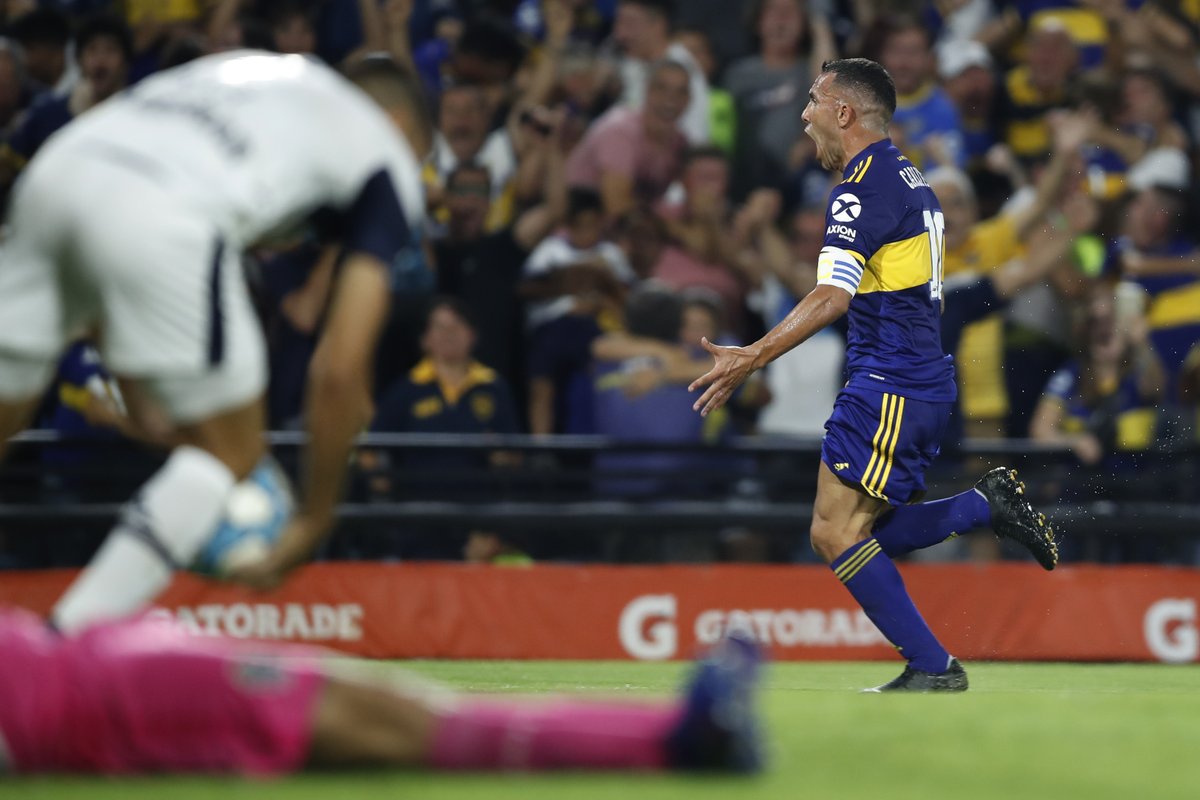 Tevez was able to score this crucial goal against Internacional after taking advantage of a mixup in the defence. This was a classic poacher's goal that helped Boca Juniors to come close to getting past the last 16 leg of the Copa Libertadores competition. Tevez is not the only footballer has come out with tributes for Maradona.
The celebration was very similar to the tributes given by Barcelona superstar Lionel Messi, who showed off the jersey belonging to Newell's Old Boys who were also represented by Maradona during his spell in 1993. Messi gave of his celebrations after scoring against Osasuna during the weekend. Both players ended up receiving a punishment from the respective authorities. In the case of Messi, he was booked and fined £500. Meanwhile, Tevez was also booked by the referee after his celebration came to an end.
Maradona recently passed away at the age of 60 following a heart attack. He was recovering from a brain surgery. Anyone connected with football throughout the world has been giving out tributes for the former great. There are also many teams who are considering the retirement of the number 10 shirt, which is regarded as a symbol of Maradona.