Boca Junior's striker Carlos Tevez has had a successful career and his recent performances for his Argentine club in recent weeks show that the ex-Manchester United and Juventus player is showing no signs of wear and tear even at the age of 36. In his prime, Carlos Tevez was one of the most lethal strikers in world football.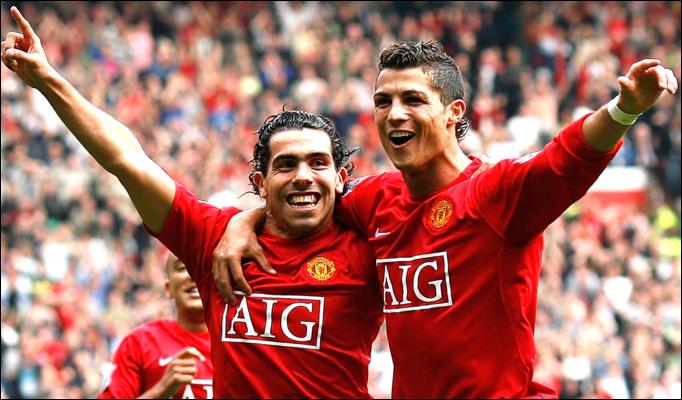 Tevez has played for some of the biggest clubs in the world from Manchester United to Juventus to Manchester City to Corinthians to Boca Juniors. He's currently in his second spell at Argentine top flight team Boca Juniors whom he joined from Shanghai Shenshua of China two years ago.
Carlos Tevez is one of very few players to share the same dressing room with the duo of Lionel Messi and Cristiano Ronaldo who are the biggest football stars of the last two decades. Tevez reflected on his illustrious career earlier this year to pick his best XI teammates. As expected, the superstar duo of Lionel Messi and Cristiano Ronaldo made the cut – I'm sure you would have got huge odds from Betiton bookmaker on him leaving one of them out!?
Carlos Tevez told Radio La Red that Messi and Ronaldo will lead his attack alongside former England national team skipper Wayne Rooney if he had to organise a farewell match after his retirement. Tevez, Ronaldo and Rooney were teammates at Manchester United from 2007 to 2009. They were all involved in the Champions League winning run of the 2007/08 season.
Paul Scholes, Paul Pogba and Andrea Pirlo were the midfielders named by Carlos Tevez, while Gabriel Heinze, Patrice Evra, Hugo Ibarra and Rio Ferdinand made the cut in defence in front of Juventus shot stopper Gianlugi Buffon, who seemingly shares the love with Tevez. On his omission from his XI, he said he would stay on the bench.
Carlos Tevez has made a bright start to the new season in the Argentine top flight with two goals in as many games plus two more goals in five Copa Libertadores matches.