Chelsea forward Alvaro Morata says that his interactions with Carlos Tevez have helped him learn a lot. The two players were teammates when the former moved to Juventus in 2014. He was able to become a major hit after scoring 27 goals in two seasons with the Italian outfit. These goals were a major factor behind Juventus reaching the Champions League final and also winning the Italian Serie A title. Tevez is also known for his time at Juventus, and it appears that the Argentine forward has claimed that it really is a top destination for strikers.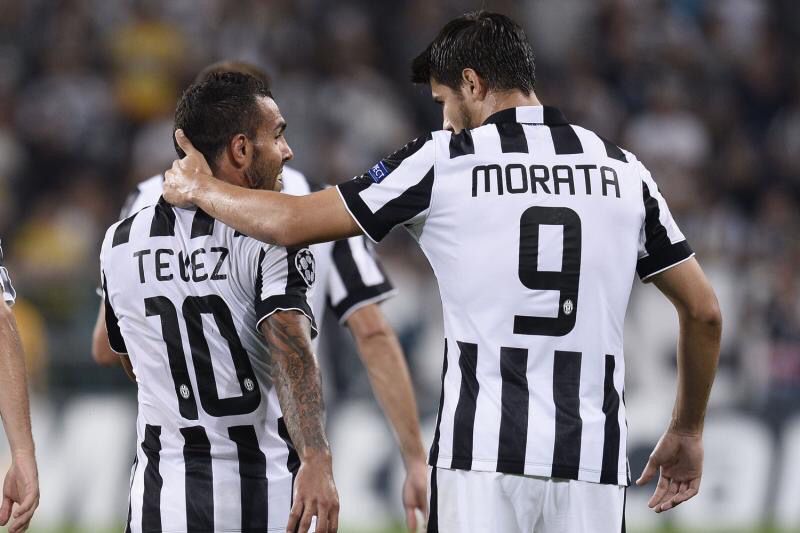 The Argentine is currently playing in Chinese football and has the tag of being the best paid player in the world, although these are unconfirmed reports. Morata joined Juventus as a young player and he appears to have learnt a lot from Tevez, who represented the likes of Manchester United, Manchester City, and Juventus amongst many other outfits in European football. There is a criticism of Italian football being too slow, but this does not seem to be the case as far as Tevez is concerned. Morata claims that the Argentine was extremely happy with the time spent in Italian football. After having spoken in glorious terms about Italy, Morata refused to rule out a return to Italian football in the future.

"You Italians are too critical of Serie A. The greatest thing about it is how tactical the football is. Carlos Tevez often tells me that Italy is like university for strikers. He's right, as here you become a real player in every aspect. This is a unique opportunity for me. I am truly in love with Juve and want to spend much of my career in the Bianconeri jersey. I also cannot forget Juve were the first to make concrete attempts to sign me," said Morata.